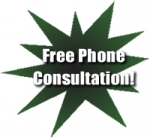 For tax relief help you can trust in Seattle, turn to Taxation Solutions, Inc. We're licensed and insured tax resolution specialists with a combined 40 years of experience in the industry, and we're committed to solving our clients' tax problems. Whether you need a tax consultant to help you file your IRS back taxes or you need a tax attorney to represent you in tax court, we're standing by to take your call. Schedule your initial consultation today, and get a free estimate for the tax resolution services you require! 
Tax Resolution Services
IRS Audit Representation
Licensed & Insured
40 Years of Experience
Free Estimates Available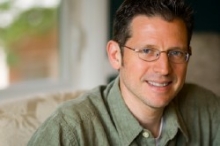 We're proud to provide IRS tax resolution, IRS audit representation, and more to individuals and businesses throughout the greater Seattle area. Call us if you're based in Bellevue, Covington, Federal Way, Lakewood, Puyallup, Renton, Tacoma, Everett, Bremerton, or anywhere else in the local region. Whether you're having federal or state tax problems, we have the knowledge and skill it takes to make those issues a thing of the past.
In addition to being fully licensed and insured, Taxation Solutions, Inc. is affiliated with the American Society of Tax Problem Solvers. That's just one way we stay up to date and informed about tax regulations and issues that affect our clients. No matter what problems lead you to contact our tax resolution specialists, you can be sure we'll be able to call on our in-depth knowledge, as well as our four decades of combined experience, to come up with the right plan of action to get you back on track. Your IRS back taxes, IRS penalties, and other problems don't stand a chance against our skilled team.
One of the things that makes Taxation Solutions, Inc. one of the best tax resolution companies in Seattle is the fact that we offer emergency services. Are you struggling with IRS penalties that just keep getting worse? Have you received notice of a looming IRS audit? The tax authorities take their deadlines seriously, and so do we. If you need tax relief help as soon as possible, we'll get a tax attorney or other pro right to work on your case.
Call or e-mail Taxation Solutions, Inc. now to get started! We'll provide the back taxes help, IRS audit defense, or IRS settlement negotiation that will put you on the road to financial well-being. We won't let you down.